Walkers Are Welcome
---
Newton Stewart was one of the first towns in Scotland to be designated a Walkers Are Welcome Town. We are now part of a family of over 100 towns and villages across the UK where walkers are welcome.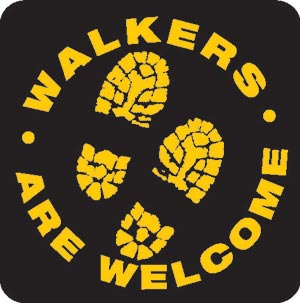 Walkers are Welcome is a nationwide initiative launched in 2007. Newton Stewart has been a member since 2009.
The Walkers are Welcome initiative aims to support communities to:
Be an attractive destination for walkers
Provide top quality information on local walks
Offer local people and visitors excellent walking opportunities
Ensure that footpaths and facilities for walkers are developed, maintained, improved and well signposted
Contribute to local tourism plans, business growth and regeneration strategies
Promote the health benefits of walking and increase participation from all sections of the community
Encourage the use of public transport
To maintain our Walkers are Welcome accreditation, we must provide evidence each year that they are working in partnership to be a destination that welcomes walkers.
You can find out more about Walkers Are Welcome at www.walkersarewelcome.org.uk